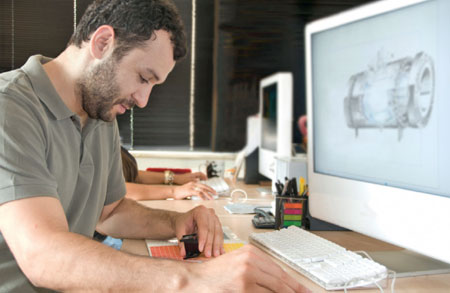 GRV valves are manufactured by using advanced machining and engineering techniques.
GRV is equipped with state-of-art computer-aided-design program. The Solid modeling software provides the perfect environment to check components on valve and valve actuator assembly in each design stage.
All 3D models of valve components are calculated by using finite element analysis, proper stress and deflection calculations.
Deflections of each valve component are inspected under extreme loads for ensuring products smooth operation and longer life.