TECHNISCHE DATEN S760
Series 760 triple offset metal-seated butterfly valves with unique seating geometry & design disc-shaft engagement provide high cycle life under very high temperature conditions. The metal to metal tight shut-off characteristics eliminate many problems such as wear, seat deformation, abrasion, cold flow, crutches and leakage, which are generally associated with soft-seated butterfly valves.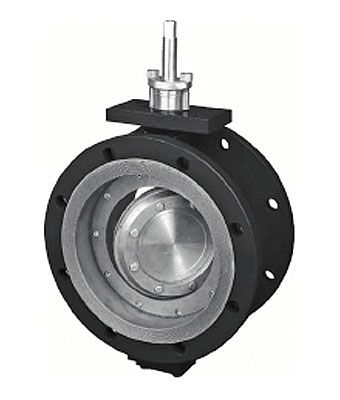 SERIES 760 - MANUFACTURAL RANGE, FEATURES & ACCESSORIES

Size

3" to 48"

Rating pressure

ANSI class 150# / 300# / 600#

Temp. application

-29°C ~ +538°C

End connection

Wafer, Lug, flanged, BW

Design standard

API 609 , BS 5155, EN 593

Flange standard

ANSI B 16.47, ANSI B 16.5

Testing standard

API 598, FCI 70-2

Seat leakage rating

API 598 , FCI 70-2 class VI

Flow direction

Bi Directional

Body material

WCB, CF8, CF3, CF8M, CF3M etc

Operators combinations

Manual, Pneumatic, Electric etc.